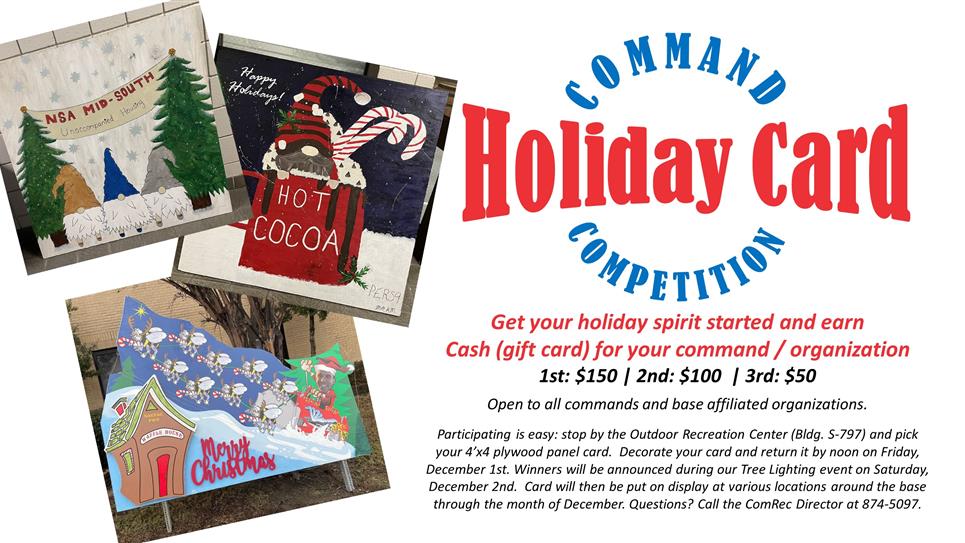 Command Holiday Card Competition!
Get your holiday spirit started and earn cash (gift cards) for your command organization.
1st Place $150; 2nd Place $100; 3rd Place: $50
Free activity open to all commands and base affiliated organizations.
Participating is easy: Stop by the Outdoor Recreation Center (Bldg. S-797) and pick your 4'x4 plywood panel card. Decorate your card and return it by noon on Friday, December 1st. Winners will be announced during our Tree Lighting event on Saturday, December 2nd. Card will then be put on display at various locations around the base through the month of December. Questions? Call the ComRec Director at 874-5097.